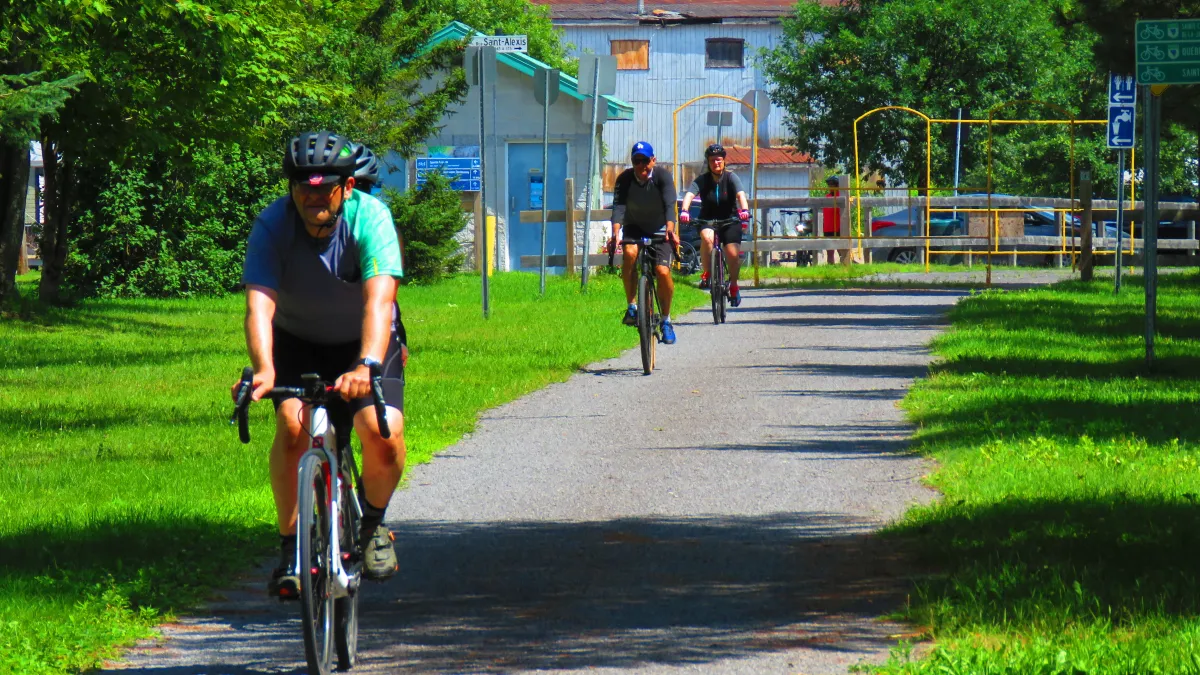 10 great reasons to go for a bike ride on Vélopiste Jacques-Cartier/Portneuf this summer!
By Marilyn Préfontaine, June 3 2021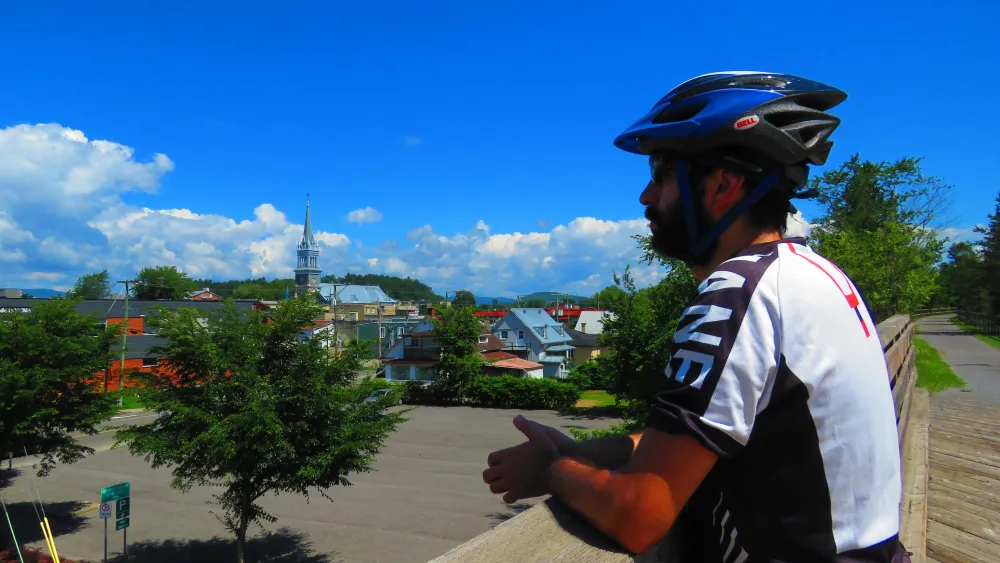 Nowadays, cycling is more popular than ever. It's not hard to understand why: it's an accessible sport, easy to do with the family, and it allows you to explore places that are impossible to get to by car. And no need to mention the health benefits!
The forest trails of La Jacques-Cartier RCM are known as a true paradise for mountain bike lovers, but the region also boasts several road cycling circuits. The must-do trail is naturally the Vélopiste Jacques-Cartier/Portneuf, linking Saint-Gabriel-de-Valcartier and Rivière-à-Pierre.
You have never given it a go? Here are 10 great reasons to try it out this year.
1. It's made for all types of bicycles
The trail was built on a former railway right-of-way. With its 68 km high-quality stone dust surface, even cyclists with road bikes can enjoy the ride.


2. It's accessible to everyone
With its maximum slopes of 3% to 4%, the trail is easily accessible to cyclists of all levels. You don't need to be an expert. What's more, it's free!
3. A shuttle service can bring you back
Are you worried about being too tired to ride your bike back to your starting point? We have thought of all the details! A shuttle-bus service is offered on 5 days during the summer. Otherwise, a shuttle taxi is available any time upon reservation and can drop you off or pick you up at the desired location on the trail.
4. There are several charming rest stops for weary legs
The idea of the Vélopiste is also to allow you to ride at your own pace and to offer you rest spots where you can see beautiful places along the way. There are several charming stops along the trail, including one at km 53, where you can kick back in a fabulous Adirondack chair.
5. The scenery is diverse
Along the trail you will see a wide variety of landscapes: urban, forest, waterfront, etc. You can't possibly get bored!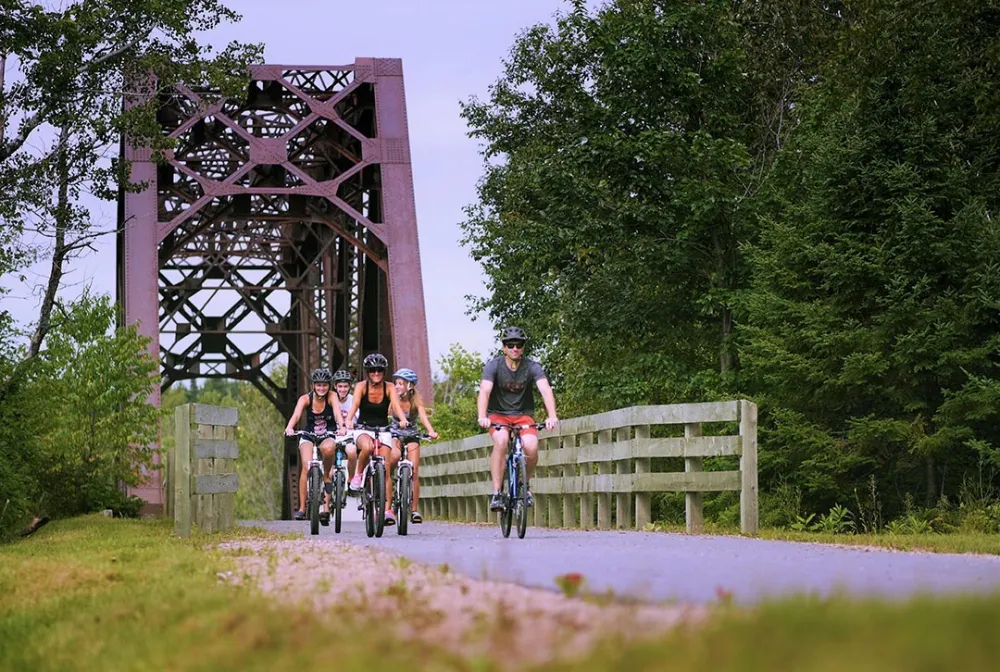 6. You can take part in a photo rally
To add even more fun to your bike ride, a photo rally has been organized this year. You can bring home some wonderful souvenirs!
7. Several attractions are accessible from the trail
If you would like to enjoy the attractions the area has to offer, it couldn't be any easier because the Vélopiste runs alongside several of them. You can access Station touristique Duchesnay and its labyrinth, Fromagerie Alexis de Portneuf and Saint-Raymond's downtown heritage area.
8. You can cool off on your ride
Sometimes it can get hot while you're biking—don't worry, cooling off won't be a problem. From Fossambault, there is a bike path connecting the Vélopiste to Lac Saint-Joseph beach, where swimming is permitted. A little farther, Lac Simon, a natural lake with a beach, is another ideal spot for a swim.
9. Accommodation is available along the trail
You don't need to do the full Vélopiste in a single day as there are many accommodation options within easy reach of the trail, including campsites, hostels, hotels, chalets and holiday centres that welcome cyclists.
10. You've got to visit Rivière-à-Pierre at least once in your life
This arrival point will be a natural motivation for you to complete the entire circuit. Rivière-à-Pierre is simply magnificent with its train station, Chutes de la Marmite and Centre d'interprétation du granite that you can visit free of charge. In addition, from the station, you can board a train to continue your adventure across the wilderness to Lac‑Saint-Jean.
So, no more excuses. Put the Vélopiste on your must-do list for this summer!