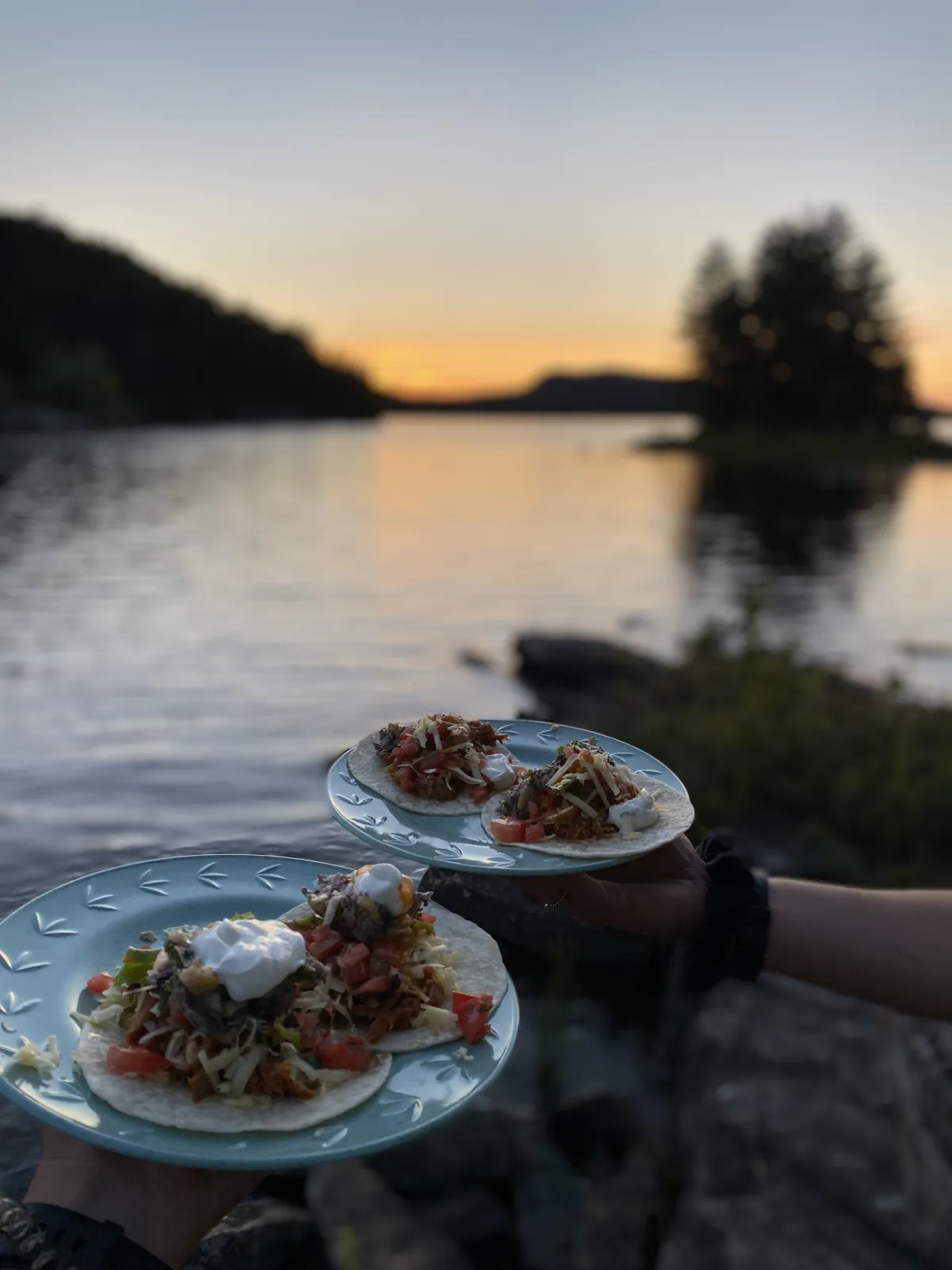 Paddle Your Way to a World of Discoveries with Õ Pagaie
By Chloé St-Hilaire, August 13 2021
The region of Portneuf is known for its thriving agritourism culture and its many natural landscapes. Once a region that visitors flashed through on their drive between Quebec City and Trois-Rivières, Portneuf is increasingly making its mark as a hub for gourmet and recreational activities.
With this in mind, Õ Pagaie started offering visitors paddleboard excursions with a gourmet twist. The business's nomadic-type formula allows adventurers to explore various areas throughout the region; from the many lakes dotting the countryside to the Sainte-Anne or St. Lawrence rivers, come discover Portneuf through its landscapes and the know-how of its craftsmen.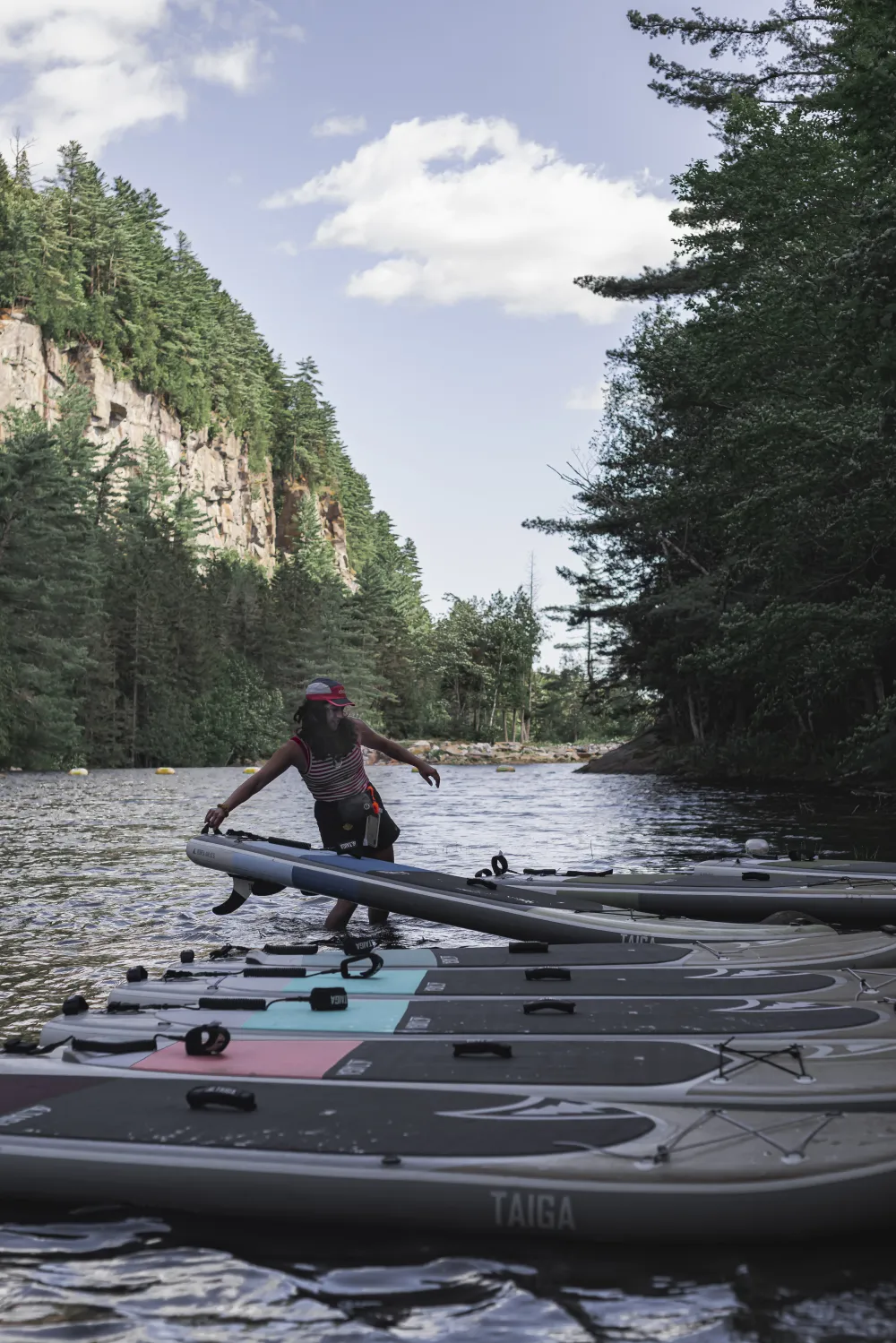 Photo : Johany Sergerie.
Õ Pagaie's choice of paddleboarding not only stems from the growing popularity of the sport, but also from the fact that it is an accessible sport bringing people together. Although standing on a board and moving in a straight line can be challenging, SUP (stand-up paddleboarding) is quite accessible as it allows you to go at your own pace based on your own experience. And there is no shame in staying on your knees! While some companies focus on the fitness side of paddleboarding, Õ Pagaie concentrates on the experience and well-being you will get from doing the sport in a natural environment.
Since the enjoyment of paddleboarding depends above all on your knowledge of basic techniques and water safety, Õ Pagaie takes great care to ensure that you—and everyone in your group—are comfortable before setting off on your adventure. Most excursions come with guides, as they bring all the necessary equipment for the lunch break. You have nothing to think about but paddling, admiring the beautiful landscape and falling under the charm of nature's aromas. Depending on the destination, the guides will lead you to a beautiful quaint spot where you can have a bite to eat in good company.
And what do you eat on an excursion with Õ Pagaie? Fresh, local and tasty products! It is not a gastronomic experience per se, but the foodie will feel right at home! The products are proposed in their natural quality and deliciousness. It's the ideal opportunity to discover Portneuf's many producers and food artisans. Õ Pagaie offers various options depending on the location of your excursion and the time of day. For lakes with small islands or wild beaches, we go for a hearty picnic prepared by Concept Gourmet, a caterer specializing in the creation of dishes made from local products. For those who prefer a late-afternoon trip, our "Taco Island" (Île aux tacos) is definitely a must. In a small group, head to an uninhabited island and feast on tacos made with Ferme Syldia's shredded pork served with fresh vegetables and sea buckthorn sauce from Ferme d'Achille: a delight!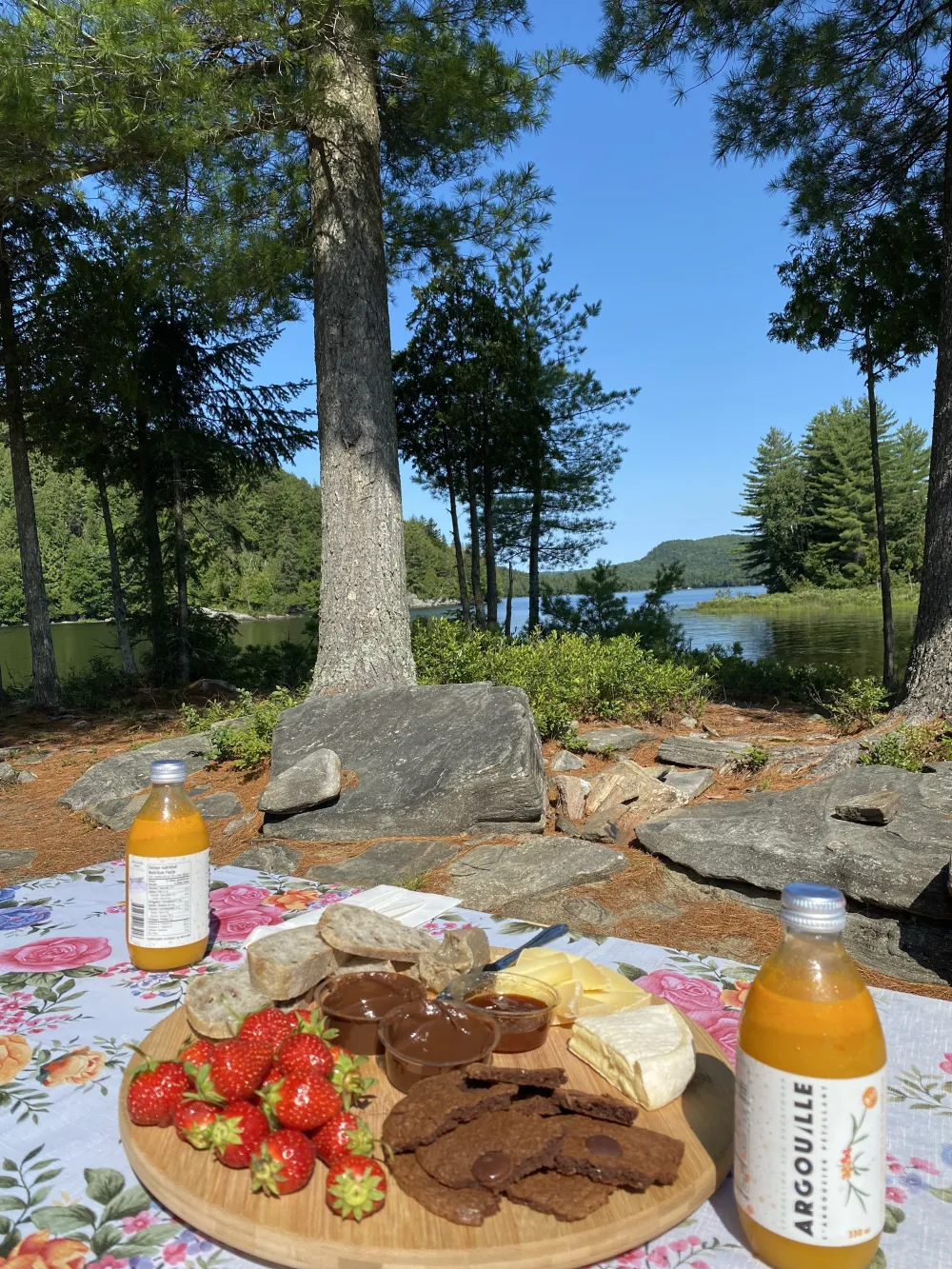 For those looking for a shorter first paddleboarding experience, Õ Pagaie also offers 2-hour introductory sessions. Certified Paddle Canada instructors will be happy to share their passion for paddleboarding as they take the time to practise with you different techniques on the water. Even if you have your own board, we strongly recommend that you take an introductory session to avoid bad habits that could result in injuries or simply make your overall SUP experience less fun.
If you are looking to experience SUP camping for the first time, Õ Pagaie's all-inclusive overnight trip is the perfect chance to explore the area in total peace of mind! A full wilderness campsite is reserved for each group. Õ Pagaie will transport your luggage and introduce you to the local flavours. There is nothing more magical than going outside on a relaxing starlit night!
The Õ Pagaie experience is an all-inclusive package that gives you the freedom to savour the moment and discover what Portneuf has to offer!
Book your Õ Pagaie experience today! Visit www.opagaie.com :)
https://www.facebook.com/opaga...