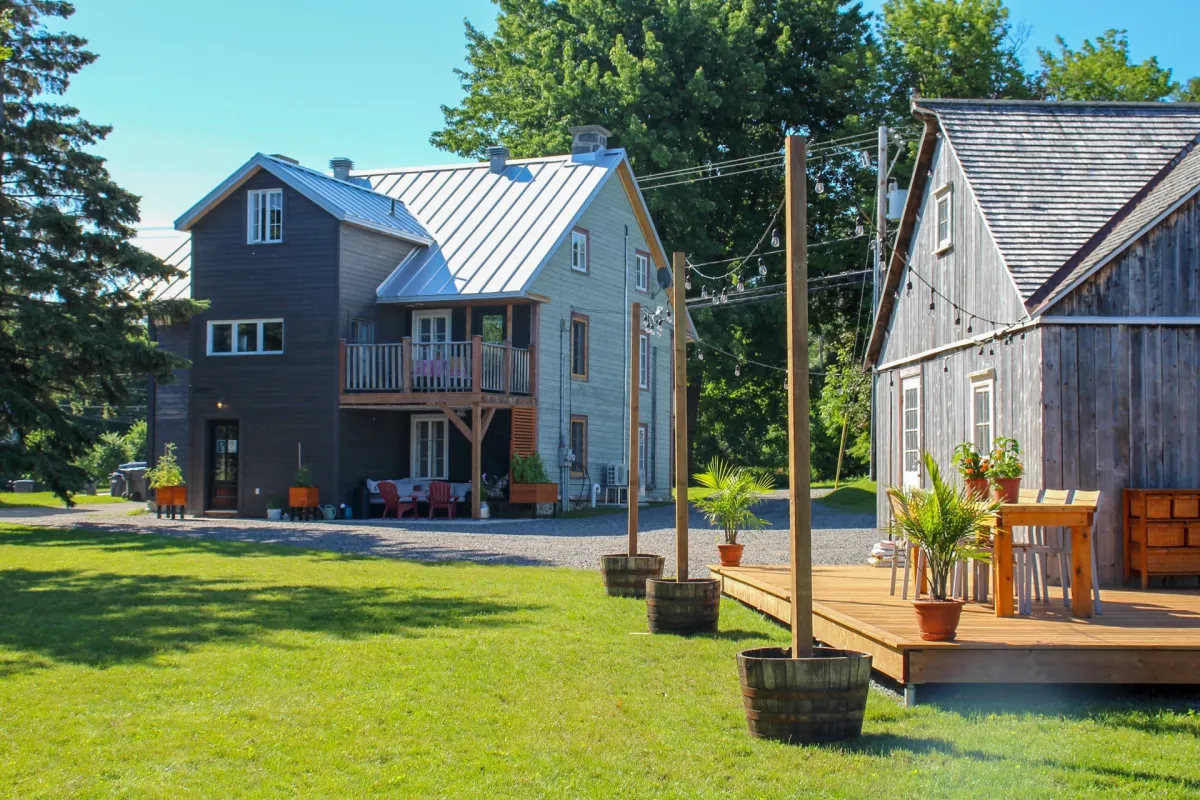 For an awesome visit, choose a youth hostel
By Auberge de l'Ouest, August 3 2021
Right off the bat, let's talk about travelling!
Travelling is all about pushing one's limits, awe, the change of scenery and exploring the unknown. It's that morning when you wake up and you have no idea what's ahead of you, and you can't wait for the adventure to begin.
It means enjoying not only amazing and enriching experiences, but also moments of happiness and simplicity.
The beauty is that no matter where you go, you can re-create that feeling of freedom. This year it is happening in Quebec, and your choice of accommodation can make a real difference to your getaway. Have you ever stayed in a youth hostel? If you're looking for a place that feels like home, but with the unique vibe of travel, look no further.
What exactly is a youth hostel?
Some people think that youth hostels are strictly reserved for young people looking to party until the early morning hours. Others even believe that they are shelters for young people in difficulty.
A youth hostel is an inclusive tourist accommodation open to all and offering room rentals at affordable prices. But it is above all a welcoming and unifying place where locals and travellers can meet and share their experiences.
It is true that, in the 1970s, this type of accommodation had the reputation of offering basic services and lower-quality equipment for a few dollars only. What youth hostels offer has since become diversified as they now provide comfort equivalent to that of bed and breakfasts or even some small hotels.
Photo: @ezetamiguel
The region of Portneuf: your next road trip!
Outdoor enthusiasts, pleasure-seekers and history buffs, the region of Portneuf is a destination that will take your breath away, and we are here to make sure you get the most out of it.
Our establishment is now the only one in the greater Portneuf area to hold a youth hostel permit. We are located in the village of Deschambault, directly on the Chemin du Roy and just a stone's throw from the St. Lawrence. It is the ideal location for a rural getaway between Quebec City and Trois-Rivières.
We offer, among other things, outdoor yoga classes in collaboration with Espace Loka, bike rentals for touring around the area and 100% made-in-Portneuf morning breakfasts. La p'tite Brûlerie's organic and fair-trade coffee, tea, bedding, towels, Wi-Fi and parking are offered free of charge with your overnight stay. A secure garage for road bike storage and basic repair tools are available on site.
We have forged several partnerships with local businesses to help you discover the region: try out an agrotourism tour, a gourmet table d'hôte or an outdoor excursion, or taste the best soft ice cream dipped in chocolate you'll ever find! There is something for everyone.
For budget accommodation with a friendly atmosphere, come see us at the Auberge de l'Ouest. Visit our website at aubergedelouest.com to learn more about the type of rooms we offer as well as our prices and availability. Subscribe to our Facebook and Instagram pages to see our promotions and news. We look forward to welcoming you at our hostel!
https://www.aubergedelouest.co...
https://www.facebook.com/auber...