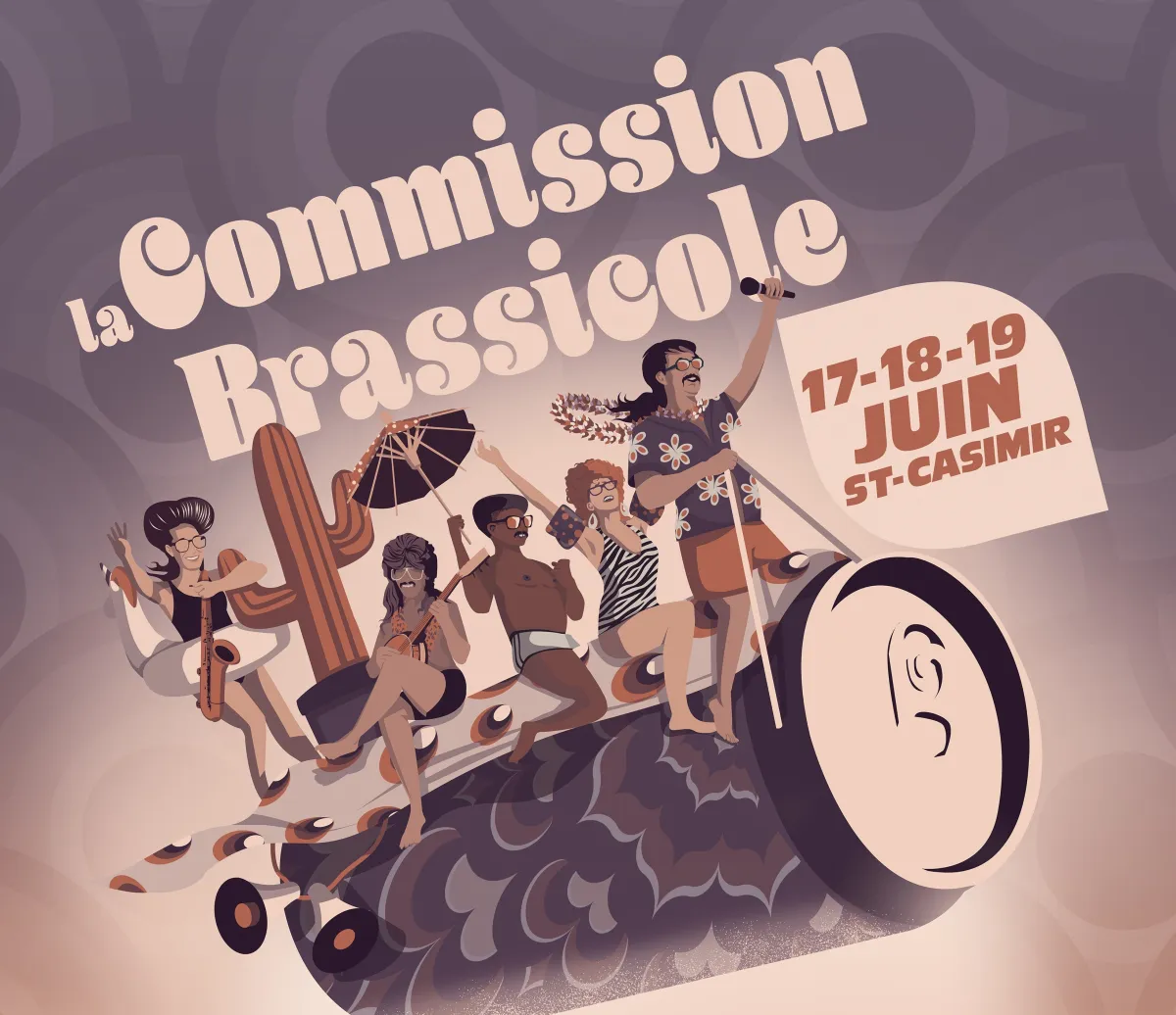 La commission brassicole
By Chloé St-Hilaire, April 6 2022
Once in a while, you come across a village that is so beautiful and inspiring that you are left enchanted and in awe. Saint-Casimir is one of those off-the-beaten-track secrets that is slowly being discovered, where people rush to spend the weekend and then dream of settling down! This charming village in western Portneuf, now considered a must-see between Montreal and Quebec, so what's so special about it?
It's lively, it's full of culture, and above all, it has great beer!
Since 2016, the dynamic team at Les Grands Bois microbrewery has hosted numerous events, contributing to the remarkable revitalization of our region's cultural scene.
With the microbrewery located in the town's former cinema—built in 1946—what else could the team do but make the most of this rich heritage site!
Year-round, you can enjoy a variety of shows in the venue on the second floor. With a standing capacity of almost 500, the Théâtre des Grands Bois offers no less than the most memorable moments with fabulous artists. With featured guests such as the Cowboys Fringants, Patrick Watson, Ariane Moffatt and The Cat Empire, the venue has thrilled not only the locals, but also visitors from all over Quebec, and even the United States. Whether it's for well-known or up-and-coming artists, you're guaranteed to have an amazing time at the Théâtre des Grands Bois!
In June, summer comes in with a toast to La Commission Brassicole, a beer festival that is all about having fun in a one-of-a-kind atmosphere. The team's unifying spirit shines through the many activities offered over the weekend and the pleasant family area set up for the occasion. During the three-day event[JL1] , several thousand visitors are invited to taste the region's best beers, discover the unique products of our local artisans, dance under the festival tent, and even take a dip in the river. For the 7th edition in 2022, the organizing committee promises a program worthy of any of the biggest beer festivals around!
From spring to autumn, whether you're riding through on your bike or cruising through in your car, don't miss the Parc Les Grands Bois on your trip to Portneuf County. The first thing to do for the perfect visit is to stop by the beer counter at Les Grands Bois and pick up some of their delicious beers; you'll be amazed by their creative and fun labels. Then, just across the street, you can see the impressive golden structure from the Musée de la civilisation: grab a comfortable seat at one of the Parisian-style bistro tables and enjoy your beer while you take in the scenery. Petanque enthusiasts will be delighted to find two nice courts maintained by Saint-Casimir's "self-proclaimed" champion, who will be happy to tell you all about his victories, over a beer, naturally!
The chances are that you'll have a pleasant chat with a local or meet up with another visitor just having a great time in the village.
Since 2021, Culture Saint-Casimir has held a weekly village market called Les Vendredis Sains. From July to September, this quaint, peaceful haven turns into a social and gourmet hotspot! Unlike other public markets, this one is primarily a place to meet up and have fun. Every Friday, this festive family event allows folks from the region to get together and have a good time at the end of the day, have a drink, chat with the participating producers and enjoy the various outdoor shows. Once again, Saint-Casimir stands out for the quality of what it offers and its conviviality.
Whether you're here for the season or just for the weekend, Saint-Casimir's lively and friendly atmosphere, and of course, its great beer, will surely leave you thirsting for more! Stop by for a visit! :)
Chloé St-Hilaire
[JL1]« Maintenant trois jours de festivités! »
Voir https://lacommission.ca/.